It's time for some serious eating, some fanciful indoor restaurant experiences, some fun take-out tries and particularly, a week off from cooking
Chicago Restaurant Week is here.
An annual event where nearly 300 of Chicago's dining spots encourage old and future customers to come back or try someplace different, Restaurant Week lures them with prix fixe menus of $25 for brunch and lunch and mostly $39 for dinner though some places have a $55 cost (prices don't include tax, gratuity, delivery fees or beverages).
A good place to see the listing of places to go is Chicago's official tourist guide, Choose Chicago.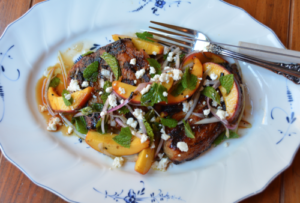 Because Illinois' COVID cases have dropped, Gov. J B Pritzker and Chicago Mayor Lori Lightfoot have somewhat lessened indoor dining restrictions but protocols of wearing masks and social distancing are still in place. However, the lessening of restrictions means that diners, noshers, tasters have the option of eating there instead of only picking up or delivery.
With 299 places on the list, what and or where to eat or order from covers the culinary and neighborhood map.
They range from Aba, a Mediterranean steak house, Arya Bhavan, a vegetarian/vegan place and Avec, a Mediterranean restaurant in River North plus West Loop and Carnitas Uruapan, a taqueria in Pilsen known for slow-cooked pork to The Publican and The Smith that have American cuisine and Topolobampo known for its Mexican dishes.
Take advantage of the week-long celebration to also find a new place such as Azul, a Latin seafood restaurant on the Chicago River or Dear Margaret, a Canadian French place in Lakeview.
Restaurant Week runs from today, March 19 through April 4, 2021.
There is also a special site for the Andersonville Restaurant Weeks which goes through March.
All these places are listed on Choose Chicago.