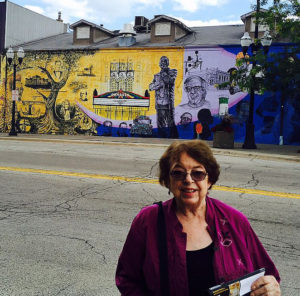 After writing about restaurants for travel articles in the Chicago Tribune, items of interest in New York Lifestyle Magazine, discussing them in North Shore Magazine and other publications, I realized the eateries I kept finding deserved a publication all their own. But that is only part of this new publication's story.
Our family also enjoys eating in. Luckily some of the chefs have shared their recipes as have friends who have favorite dishes. So those how-to instructions have their own space, often named by the person who was willing to share, such as Margie's Brownies.
What is also exciting in this age of heightened interest in food preparation is the amount of new kitchen tools that are now coming on the market. Several were displayed at a recent Chicago Home & Housewares Show. I can hardly wait to add them to my kitchen.
But part of the fun of writing about food is finding out what is trending. The National Restaurant Show and Chicago's Good Food Expo are two great places to taste, chat and see chef demonstrations.
Happy Eating!
Jodie Jacobs