Our Guest Reviewers are professional journalists
Our team of guest reviewers are professional journalists. You can read more about them here.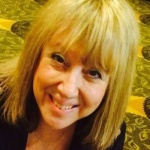 Mira Temkin is a Chicago-based journalist who has a passion for travel and writes about destinations, hotels, restaurants, theater and events. She is currently a blogger for Orbitz as well as UrbanMatter.com and other print and online publications. Her articles have appeared in Make It Better, Food Wine Travel, Chicago Tribune, New York Lifestyles Magazine, MasterCard LOVETHISCITY, Chicago Upscale Travel Examiner, Skyline and more. When she's not up in the air or on the road, she can be reached at [email protected].

Pamela Dittmer McKuen is an independent journalist and author who specializes in home, architecture, fashion and travel. Her bylines have appeared in the Chicago Tribune plus dozens of consumer, trade, association, corporate and collegiate publications. She is co-author of the tween fashion guide, "Expressionista: How to Express Your True Self Through and Despite Fashion." Visit her travel blog at: www.allthewriteplaces.com

One of my first jobs was as a waiter in a south side Italian restaurant where I learned about the fundamentals of efficient service from a well-seasoned waitress with tired feet.  As an onsite meeting manager for hundreds of corporate dinner meetings at all of the best restaurants in Chicago and several multi-day events at five-star resorts around the country, my primary duty was to oversee that food service was impeccable and that the entire meeting was flawless. My experiences make me highly vigilant when it comes to service and atmosphere. In my mind it is easy to ruin a good meal with bad service. Conversely it is easy to elevate a mediocre meal with excellent service. Good food should be expected. The hospitality industry is first and foremost show business. As a video producer I have produced a good deal of hospitality and tourism video. You can learn more about me and see some of my work at RenoWeb.net.