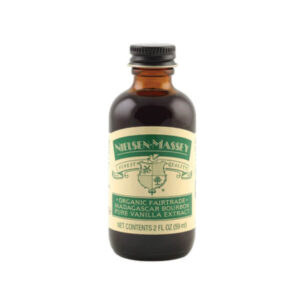 After having visited the Nielsen-Massey company in Waukegan, IL for a newspaper feature, I tried their vanilla extracts when needed in my baking and cooking recipes. Their vanilla extract process is quite different from those of other companies. I never bought any other extracts after that. I also asked pastry chefs I interviewed for other stories what extracts they used. The answer was always Nielsen-Massey. Their products can be found online or in most grocery stores.
Here are two recipes I love. Thy are from the Nielsen-Massey site which has dozens more. These two are easy holiday recipes that don't take a lot of time.
Swedish Christmas Cookies (Makes about seven dozen so good for cookie exchanges or gifts or holiday party.)
Ingredients
16 Tbs butter
2 cups sugar (plus extra)
2 eggs beaten
1 tsp Nielsen-Massey Madagascar Bourbon Pure Vanilla Extract
3 ¾ cup all-purpose flour
2 tsp baking powder
¼ cup cream
1 egg white slightly beaten
Directions
Preheat oven to 350 degrees
Cream butter while gradually adding 1 cup sugar
Add eggs and beat until light and fluffy
Beat in 1 cup sugar
Add vanilla
Add flour and baking powder and cream
Mix well and chill
Roll out on lightly floured board until quite thin
Cut with cookie cutters, (3 inches each are good)
Brush with egg white and sprinkle with sugar (or other decorations)
Bake 8 minutes.
Gingerbread Fudge
Ingredients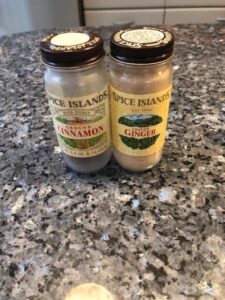 3 ¼ cups white chocolate chips
½ cup brown sugar (well packed)
½ cup molasses
1/3 cup evaporated milk
 1 tsp cinnamon
½ tsp ground ginger
½ tsp cloves
½ tsp allspice
½ tsp nutmeg
1 tsp Nielsen-Massey Pure Vanilla Extract
Directions
Line a 9×9 inch baking pan with wax paper or tin foil. Spray lightly with cooking spray, making sure to get the corners.
Place all ingredients except Vanilla Extract into a medium saucepan.
Stir to mix and heat over medium-low heat.  Stir continuously until smooth and nicely melted together 
Remove from heat and immediately add Vanilla Extract. Stir again until vanilla is completely mixed in.
Pour into the baking pan and refrigerate until set. Top with sprinkles to be festive.
Once set, cut into small squares. This fudge is soft and very rich, so smaller squares will do the trick.
(The fudge recipe is on the Nielsen-Massey site but is by the Binder Ladies)