When looking for a winter dish that is filling, healthy and provides second-day meals, consider substituting turkey for ground beef. then be creative with the sauce.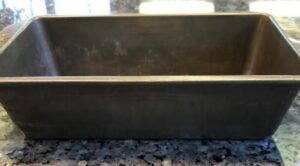 The following easy recipe is good for turkey or beef meatloaf. It is a combination of recipes from different books and cooks that has stood the repeat test.
Preheat oven to 350 degrees and spray an 8 X 5 pan with non-aerosol cooking oil or wipe it down with an olive oil dampened paper towel.
 Ingredients
1 grated garlic clove
1 1/2 lb of ground turkey or 1/1/2 lb. ground chuck 90 percent lean
4 slices toasted whole wheat bread, cubed or crumbled
1 egg white lightly beaten (can use whole egg if doing ground chuck)
1/2 c fat free or low-fat milk
1/4 c grated Parmesan or Romano cheese
Directions
Saute garlic in olive or other vegetable oil and set aside
In bowl, mix bread, egg and milk
Add turkey, garlic and cheese to the mixture
Place mixture in the loaf pan.
Make sauce and spoon onto loaf half-way through baking process
Bake 50-55 minutes.
Let stand to cool before slicing.
Sauce
Mix 1/3 c Ketchup with 2 Tablespoons of mustard or with 1 1/2 Tablespoons of light brown sugar.