Third in a fun Mother's Day ideas series. See Travel Smart for the first article and Chicago Theater and Arts for part two.
Mother's Day, May 9 ,2021 is almost here. Check out the ideas listed here: Stay, Play, Eat, Treat, to find taste-bud gratification ideas.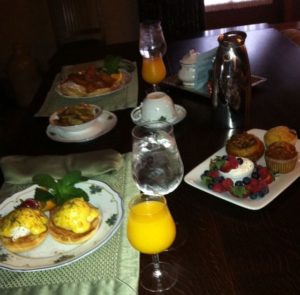 Stay
Consider booking a room at The Inn at Black Star Farms, an award winning Suttons Bay, Michigan B&B, dining room and winery where the kitchen and sustainability is as important as comfort and atmosphere. A gourmet breakfast of local products, a bottle of wine, complimentary happy hour and cafe that will reopen in May, makes Black Star Farms an annual retreat for visitors in and outside of Michigan. (See featured image for the breakfast room and bar)
Or book a suite at Lynfred, a combo B&B and Winery in Roselle, IL. The suites are gorgeous, country and vintage-themed. A stay includes two bottles of Lynfred's wines, a cheese board for late afternoon noshes and breakfast in the suite.
Play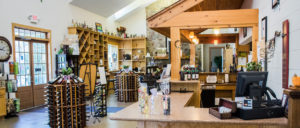 Visit the Fox Valley Winery in Oswego, IL for tastings and find some bottle to take home.
Or visit Alp & Dell for cheese in southcentral, Monroe, WI. Tours have not yet restarted but the shop has a large selection of Wisconsin cheeses and will offer samples.
Eat
Do breakfast or brunch at a Walker Bros. restaurant because they really do know how to prepare eggs, omelets, French toast and apple pancakes. The  food at this longtime Chicago area  favorite is still topnotch and COVID protocols are observed. Some locations also offer outside seating.
Or enjoy a Garden Scrambler or Aztec Omelet at an Egg Harbor Cafe in Illinois or Wisconsin. They now have indoor dining from 7 a.m. to 2 p.m. and have COVID safety measures in place.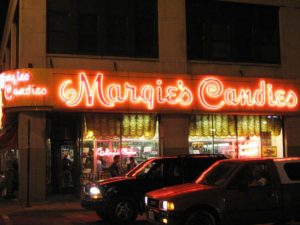 Treat
Pick up amazing pies (sweet or savory from Hoosier Momma in Evanston. The pies may seem pricey compared to what you get in grocery stores but they and your Mom are worth this special treat. Also take home coffee from the Dollop Coffee and Tea Co.
Or go to Margie's Candies for ice cream and a slew of other old-fashioned, yummy bites. There are two locations: 1960 N Western Ave. and 1813 W Montrose Ave.