No question the pandemic has changed consumer eating in and dining out habits. How the restaurant industry is grappling with those changes has been a hot topic for months but is itself in a state of flux.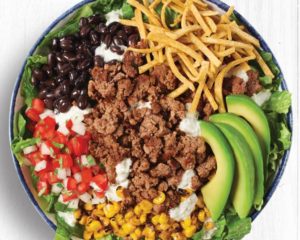 Part of that is due to more states and towns revising what is allowed as COVID cases abate and vaccines are available. But part is due to consumers' new views of how the industry  accommodates their eating in and dining out choices. What may have worked temporarily may become the new norm or standard.
To hear how some industry experts view what is happening now and what to expect in the near future, check these upcoming webinars from Winsight and Chicagoland Food & Beverage.
Changing the Menu: What digital menus mean for your operation
Presented by Winsight, Feb. 25, 2021, 2 p.m. CDT, a 45 min plus Q&A program will look at digital menu implications.
The program features Abbey Lewis, VP of content strategy for Restaurant Business in conversation with Rajat Deva of Square for Restaurants, Naama Taamir, co-owner of Lighthouse Brooklyn, and Christopher Pasterna, owner of Calavera in Oakland. regarding
• Making the switch to digital menus
• Optimizing your menu for in-person dining and delivery
• Marketing your menu across owned and 3rd party channels
• Using your digital menu to better manage inventory
For registration and more information visit bigmarker/winsight/menu.
The secrets of a red-carpet menu rollout
Sponsored by Impossible Foods and Rubio's Coastal Restaurants, the webinar is March 3, 2021 at 2 p.m. EDT.
The program will feature Terry Splane of  Impossible's food service marketing division; Justin Mosel, culinary director of Ruibo's; Jennifer Scheer, Rubio's marketing director and Patricia Cobe, senior editor of Restaurant Business.
For more information and to register visit bigmaker/winsight/red carpet menu.
Plant Based Space
Chicagoland Food & Industry Network is hosting a view of some changing trends as part of its Innovation Series on March 11 from 11 a.m. to 1 p.m. CT.
Speakers are  Fifty Gazelles Founder Jeremyh Anderson (moderator), Tyson Foods Alternative Protein VP/General Manager David Ervin, The Purple Carrot Founder/CEO Andrew Levitt and BigIdea Ventures Chief Investment Officer Tom Mastrobuoni.
For more information and to register visit Chicagolandfood/event.
(The Innovation Series runs the second Thursday every other month)
(Featured image Menu item at Lighthouse Brooklyn, Photo provided by Peter G at Four Square)