Even when the pandemic is over or waning, we are likely to discover we like the convenience of computer driven conferences and panels. Here are a few to put on the calendar.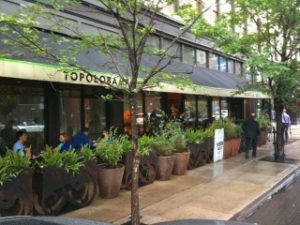 National Restaurant Association Suggests
The Off-Premise Boot Camp is doing several excellent episodes including Episode #5: How to Engage with Customers When the Cold Weather Hits. Presented by Uber Eats, the one on Dec. 2 is a nod to current outdoor services under changing weather and shutdowns. A panel of restaurant owners and food industry pros will discuss tactics needed to keep customers coming. Click bigmarker off premise boot camp series to see registration for this and later episodes.
Chicagoland Food and Beverage Network Series
The final webinar in CFBN's Innovation series is Dec. 8. It covers building your brand for old and new products with more consumer connections.  Among the break-out sessions is "The Future of Food: how 2020 Changed consumer behaviors, Trends & Innovation. To learn more and register visit Chicagoland food/event.
From James Beard
Dec 9 is National Pastry Day so the James Beard Foundation suggests tuning in to a tips and tricks discussion that day regarding inventive holiday treats and marketing for now and the future. Click on Open for good/national pastry day.