The finalists in restaurants, chefs, wine programs and other food and cooking related categories recognized as tops in the U. S. by the JB Foundation were released May 4, 2020 via Twitter.
Among them were Best New Restaurant, Outstanding Baker, Best Chefs by region, Outstanding Bar Program, Outstanding Pastry Chef, Outstanding Restauranteur and Rising Chef.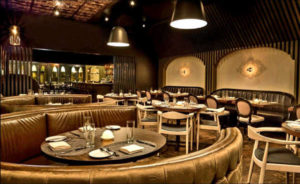 Here are two examples:
Best New Restaurant that opened in 2019 demonstrating excellence in cuisine and hospitality ranged from Alabama and Philadelphia to Portland OR and the LA area. They are: Automatic Seafood & Oysters in Birmingham, AL; Demi, Minneapolis; Eem, Portland, OR; Fox & Knife, Boston; Gado Gado, Portland, OR; Gianna New Orleans; Kalava, Philadelphia; Nightshade, Los Angeles; Pasioli, Santa Monica, CA and Venus, San Francisco.
Chefs at six Chicago restaurants made the finals as Best Chef: Great Lakes (IL, IN, MI, OH). They are Jason Hammel, Lula Café; Gene Kato, Momataro; Noah Sandoval, Oriole; John Shields and Karen Urie Shields, Smyth; Eric Williams, Virtue; and Lee Wolen, Boka.
All finalists in these and the remaining categories can be found at James Beard Blog/Awards/Newsletter.
Due to the COVID-19 virus, the physical ceremony for the 2020 Restaurant and Chef awards has.been changed to a live broadcast from Chicago Sept. 25, 2020 via Twitter.