Changes to what we drink took up a lot of space and chatter at the 2019 National Restaurant Show recently held at Chicago's McCormick Place.
And not all of the news was alcoholic.
Among the booths was Mocktails, a nonalcoholic brand whose bottles were renamed for such popular drinks as a Cosmopolitan, Margarita, Sangria and Moscow Mule but minus the vodka, tequila and wine. Check out the Mockaolitan.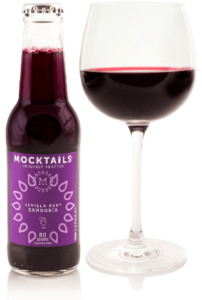 Founder and president Bill Gamelli summed up Mocktails' advantages as "experiential" because they fell in the social-drinking category but didn't have the alcohol content that made their counterparts unavailable to athletes in training, women who were pregnant or nursing or to anyone not able to have an alcoholic drink.
"You don't have to limit yourself to just water or having to go with soda. Of you just ask for water, you are still likely to want something more but not soda," Gamelli said.
He pointed out that other advantages are that they never use high fructose corn syrup,  that the drinks are not carbonated and do not contain preservatives. He also noted that Mocktails are made with premium ingredients and are not overly sweet.
"You don't have to feel second class when turning down alcoholic beverages," he said.
Started by Gamelli and two friends about five years ago as a Boston-based company, Mocktails is now formulated in the UK and distributed internationally.
Nonalcoholic "mixology" drinks like Mocktails are now a global trend," said Gamelli.
Coming: More on the beverage buzz and trends.