During a recent Chicagoland Food and Beverage Network event  hosted by Technomic, the half-century old food service research and intelligence reporting company, Technomic Managing Editor Aimee Harvey gave the company's "…key trends for 2019″ and Senior Research  Manager Aaron Jourden offered interesting global  insights.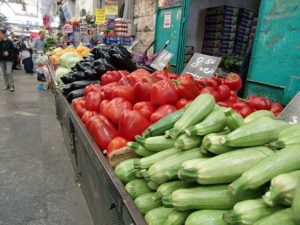 According to Harvey expect the following:
More interest in specialties from Turkey, Lebanon and Syria such as pomegranate molasses tahini, s'chug, labneh, lavash and toum as a result of        increased focus on the cuisine of Israel and neighboring countries.
Natural Ingredients to enhance  body functions from  brain, beauty to mental health.
Attractive food inducements such as color-changing cocktails and glitter beer.
Food delivery enticements that make one delivery company stand out from competitors including flat-rate subscriptions instead of per delivery fee.
Innovations in grab-and-go convenience such as Amazon Go that makes picking up food and checkout easier.
Humanitarian and environmentally friendly companies that publicize diversity, fair trade, conservation, animal welfare  and fair wages. 
Jourden offered the following observations:
Plant-based menus are moving from "niche to mainstream" with emphasis on meatless dishes including burgers and pizzas, meat alternatives and dairy substitutes.
Different tea ingredients including butterfly pea flower.
More cauliflower, halloumi and hummus on menus.
More Mexican and Southeast Asian dishes on menus.