Lots of towns now hold a Restaurant Week at least once a year.  Chicago is doing one now, Jan. 20, through Feb. 5. Yes, that is more than a week but there are more than 300 participating venues so a week is not nearly enough to check out some of the places you have been meaning to try.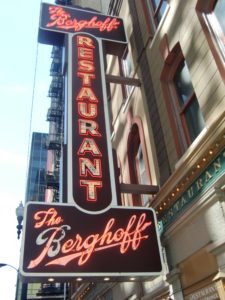 Restaurant "Week" is a chance to eat at a well-regarded place at a lower price than usual. Typical charges are $25 for lunch and $42 for dinner though some places charge about $50 for dinner. The price usually covers a a multi-course meal with a choice of entrée and sides or appetizer and dessert.
Participating restaurants cover the globe of cuisines that include Cuban and Vietnamese. They also cover Chicago neighborhoods from Hyde Park and River North to Lincoln Park and Uptown.
They range from Avli, a Greek restaurant at 702 N. Wells St. and Berghoff, a German restaurant at 17 W. Adams St that is one of the city's oldest dining establishments to Frontera Grill, Chef Rick Bayless' famed Mexican restaurant at 445 N. Clark St. and Le Sud, a French Mediterranean spot at 2301 W. Roscoe St. in Roscoe Village that has small and large plates on the menu.
For more information and participating restaurants visit Chicago Restaurant Week | Official Guide | Choose Chicago/